Today I'm flashing back to our honeymoon in Myrtle Beach, SC.
For a few reasons really....
1. We'll be married three years in just a couple months(whaaaaa?) Where does the time go?
2. It was the single most AWE-some vay-cay I've ever had, so far. I mean it could of had a little to do with being with my super hott new hubs & well you know ;) wink wink
But like I said, awesome.
3. I NEED to be on a beach, for realz! This Ohio weather is so lame, and it feels like it will never ever be warm again. EVER. So yes i absolutely, 100%, have to encounter a beach soon, like yesterday. Or at least a tanning bed a sea breeze candle & a sound machine set on "sea gulls & ocean waves".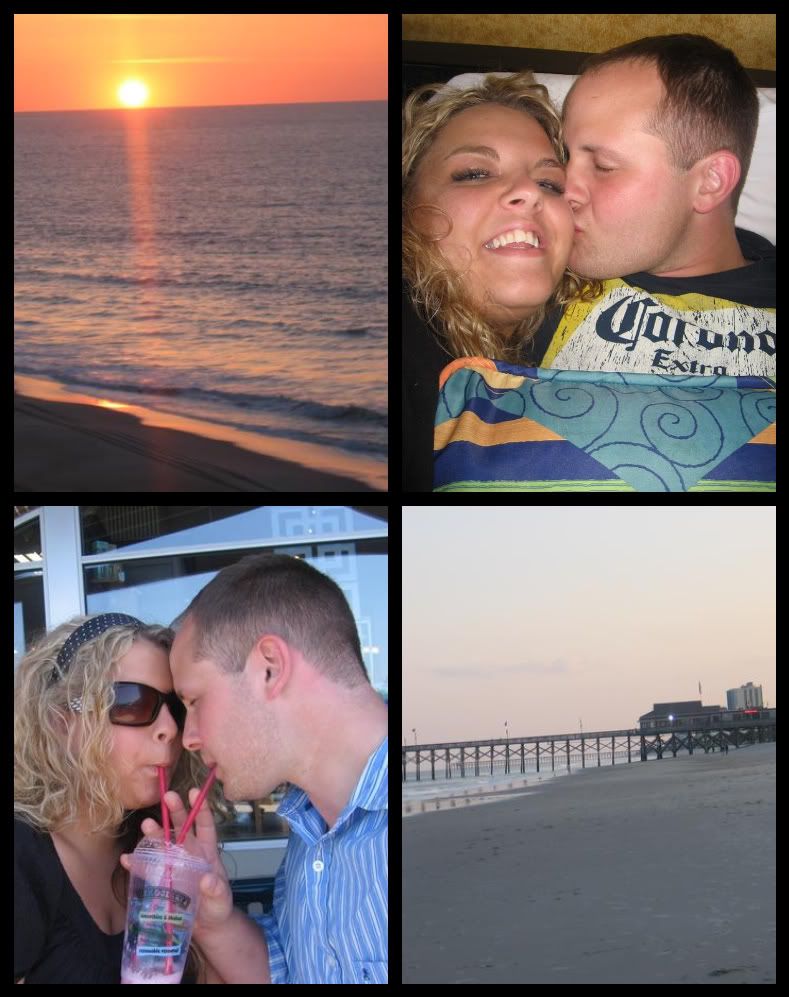 Who else is flashin' back? Check 'em out...